I had a version of a lentil salad recipe at my sons surprise 13th birthday party hosted by my  in laws this summer. I was blown away with how tasty and filling it was. She had very kindly been looking up some vegan recipes as a nod to the cleanse I was on.
My mother-in-law's salad was quite simply delicious. I was surprised how much I enjoyed it. I think of sunshine and family when I think of lentil salad now and I have been so keen to make my own version.
I was worried it was going to involve a lot of time spent prepping veg and soaking lentils and I am time short – especially in the long summer holidays. So I was determined to take a few shortcuts and make this as quick and easy as possible, take a look
This is a 10 minute recipe as I used prepared Puy Lentils and already chopped herbs and spices. It is nutritious and delicious. Lemons, a red apple and spring onions gave it a real sunshine kick and I am delighted with the end result.
Do let me know if you give this protein packed salad a go – it is the perfect picnic vegan recipe and a lovely light lunch idea too.
Quick and Easy Lemon and Lentil Salad
Ingredients
250g puy lentils
1 lemon
1 red onion
2 spring onions
1 tbsp white wine vinegar
2 tbsp extra virgin olive oil
1 tsp coriander
1 tsp ground cumin
1 tsp garlic granules
250 g plum tomatoes
80g baby spinach
Instructions
Heat puy lentils according to pack instructions
Meanwhile mix lemon with vinegar and a pinch or two of salt.
Slice onion rings from red onion and add to the lemon mix. leave for 5 mins,
Mix oil cumin garlic and give it a whisk with a fork
Add lemon mix to onions and add lentils
Slice the tomatoes and apple, chopped spinach (washed and dried) and add to the lentil mix.
Give it all a good stir and it's ready!
https://eatsimply.co.uk/lentil-salad-recipe/
Save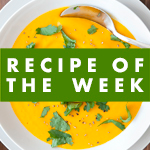 Save
Save
Save